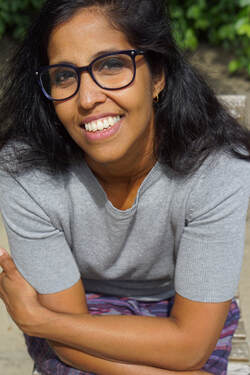 Veda Saravanan
Veda Saravanan has always been self taught and experimental with her color palette. She doesn't hesitate to let her colors speak to her and bring brightness to her different forms of art. Veda loves to see the surprise element in the outcome of using different colors and designs. Traveling has really impacted the different ways she uses colors and culture in her work. She has been traveling since a young age and continues do so as a passion towards her art. Her distinctive style and cultural upbringing allowed her to become the artist that she is today. She has been all over the world and it continues to inspire her work.
​As for sculpting, she likes to mold day to day movements and expressions. She focuses on masks and small figurines of humans. Facial expressions have always inspired her because she feels like the smallest expression can tell volumes.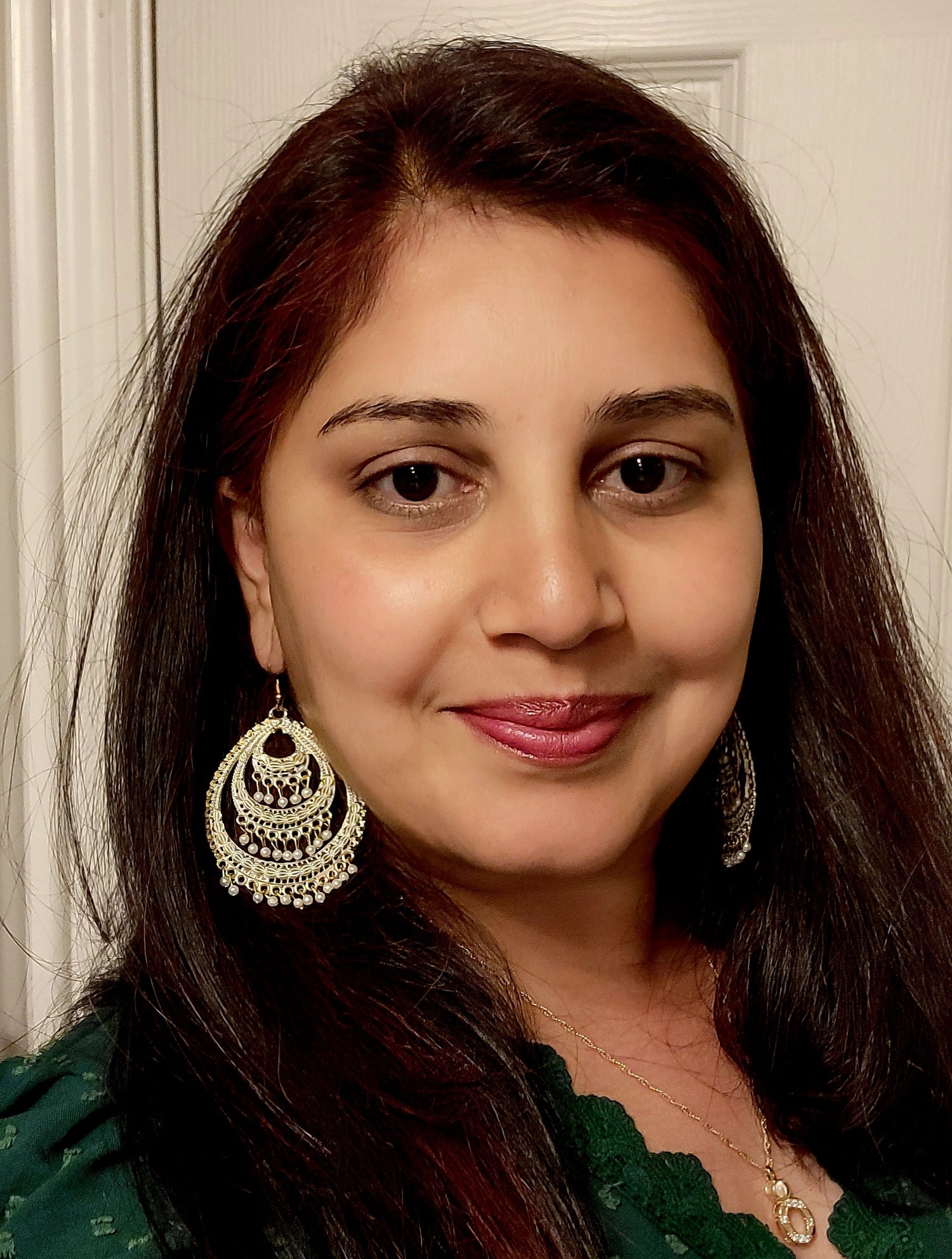 Anuja Jain
Anuja Jain finds her creative spark in the vibrant tapestry of her Indian heritage. Her artistic journey comes alive through the intricate wonders of Majestic Mandalas.
Imagine mandalas as meticulously designed patterns that hold a sense of balance and harmony. Anuja, who holds degrees in Biochemistry and Bioinformatics, discovered her passion for art and found a unique way to connect with her roots. As a devoted mother, she rediscovered her love for painting and, in doing so, unearthed her fascination with mandalas.
Mandalas, known for their serene beauty, became more than just patterns for Anuja. Through her own journey of meditation, they evolved into powerful symbols of healing and tranquility. Each mandala she creates is infused with her heartfelt energy and holds a special message that resonates with the viewer.
Anuja's creativity knows no bounds; she transforms various surfaces into her canvas, giving a new lease of life to everyday objects. Her commitment to environmental consciousness shines through as she breathes fresh artistic life into the old and discarded.
But Anuja's art isn't just about aesthetics; it's about stories. Every stroke of her brush is a chapter in her life's narrative, inviting us to explore our own stories within the tapestry of her work. Her artworks have graced prestigious art shows and galleries across the Charlotte Region, earning her a well-deserved reputation as a respected freelance artist.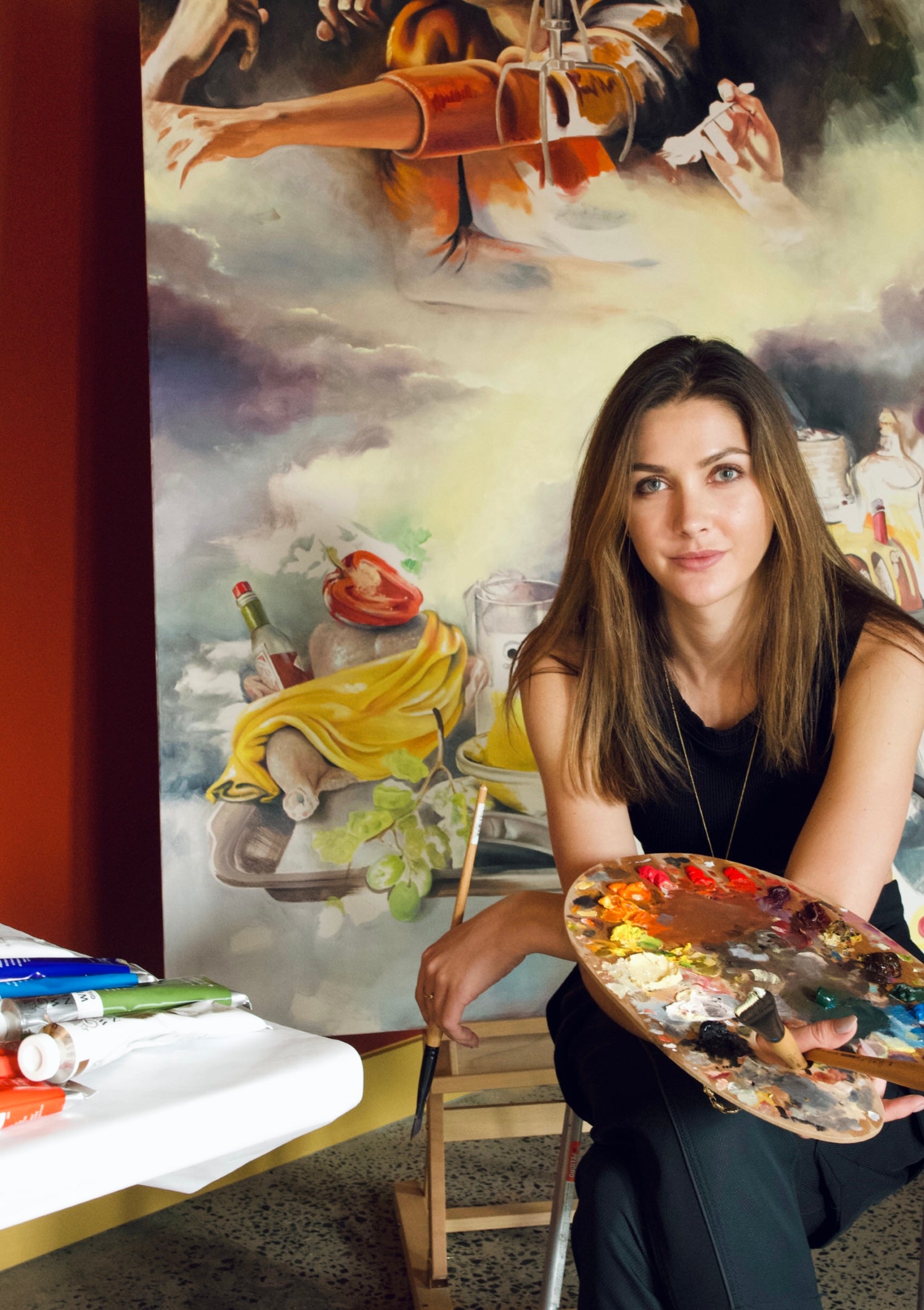 Raine Storey
Raine Storey is a Canadian born visual artist with a BFA(H) as a Loran Scholar from Queen's University. Since 2017, she has been developing a new body of artwork using oil on canvas. What started out as an experimental style in Storey's studio after open-heart surgery, brought out a new exploration of interior space, inspired by the blank walls of King's College Hospital; where she spent significant time in convalescence. Her longing for escape after months of medical confinement led her to create a series that fuses colour with form, conscious with subconscious, in an uplifting yet calming manner. Storey's work is known for its unapologetic humour within intellectually clever compositions, through the use of negative space she demonstrates that the art of omission is just as important as articulation.

Canadian born artist Raine Storey is currently working out of her London, UK, studio. ⁠Educated at Queen's University of Canada, she moved to England to follow in her Grandfather's artistic footsteps. Storey's work is known for its emotionally deep subject matter with intellectually clever compositions. She believes humour is one of the most beautiful characteristics, where the art of omission is just as important as articulation. Storey seeks to facilitate a jovial dialogue between the viewer and her artworks.