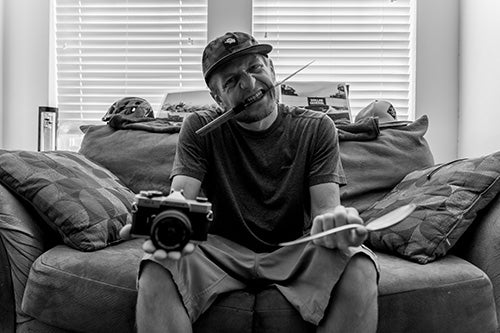 Ryan Allen, the creator behind @friedchickensandwich, is a chef-turned-photographer from Valdosta, GA.
A Charlottean since 2004, Ryan kickstarted his chef career by honing his skills at culinary school. Fast forward almost 20 years to the COVID-19 pandemic, Ryan transitioned from recipes and cookery to stills and videography, seasoning walls with his newfound calling. Sparked from the concept of inaction in action, Ryan sees the world in the Now. Central to Ryan's work is his self awareness to create and adapt to all of life's offerings. Through his camera lens, Ryan examines both the familiar and the unfamiliar.
"Ryan intermingles rural with urban, consumer with producer, and at times conformism with activism. What began as documentation, has now turned into his vision — which thankfully he shares frame by frame."
– Octave Galleries